You ought to be in pictures. Whether you make movies or not, we think that's true. That's why — from incandescent kicks to a 360-degree video camera — this week's Technology projects are all different ways to make a scene.
The fundamental problem with most shoes is that they just don't light up. Sure, some have tried to address this issue — L.A. Lights, released in 1992, were arguably the first wearable — but nobody has gotten it just right. Until now, that is. BLINKY.SHOES allow you to turn any pair of shoes into utterly incandescent kicks. Just use velcro to attach the LED strip, plug in the battery pack, and watch your shoes respond to your movement in bright, beautiful patterns. The kit is also open source and Arduino-compatible, just in case you get any bright ideas of your own.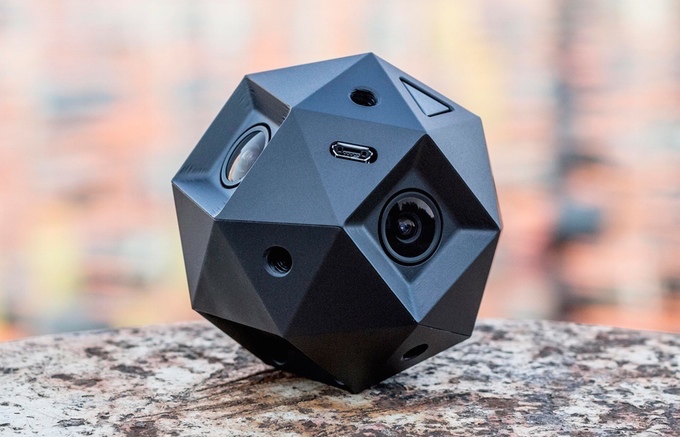 The advent of consumer virtual reality has left us with one big question: How do we record in every direction at once? The team behind Sphericam 2 seems to have figured that out. The Sphericam offers 360-degree spherical video capture in ultra high definition 4K. It manages this feat with six lenses tucked inside a rugged aluminum housing, and it stitches your footage together in real time so you don't have a mess of files to deal with after. It may not exactly be eyes in the back of your head, but it's the next best thing.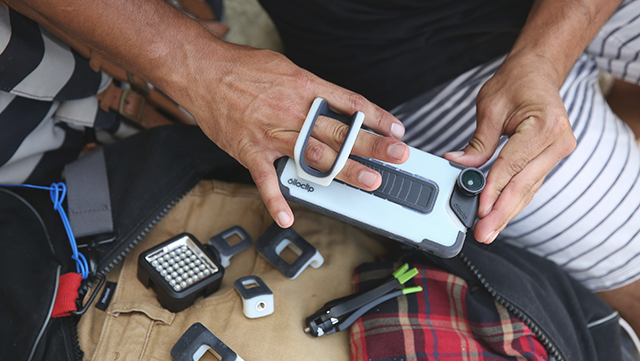 Way back in 2011, as mobile photography was just taking off, the first olloclip launched on Kickstarter. They were successful, connecting with 1,300 backers and bringing their quick-change camera lens system to life. Now they're back with olloclip Studio, a case that incorporates an integrated mounting solution, and a variety of photography accessories. The full kit includes a cold shoe adapter, tripod mount, and best of all, a two-finger universal grip, which should make all future selfies a snap.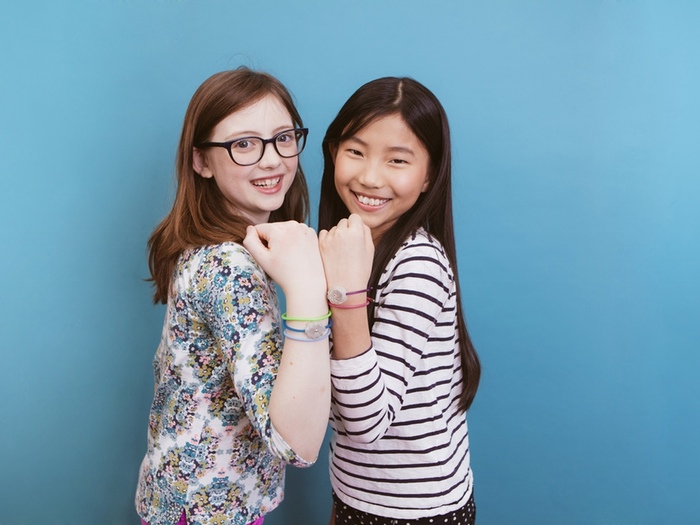 What if your friendship bracelet could actually tell you when your BFF was around? Jewelbots are open source wearables for kids, with the goal of teaching girls the basics of coding. The charms come packed with Bluetooth, 4 LEDs, vibration, and more. Using the Arduino IDE, girls can code these little bracelets to do pretty much anything they want. And even before they start using the app to code, kids can use the Jewelbots to send secret messages to friends in range. Passing notes in class just got a whole lot cooler.
This
post
was originally published on
this site