Mechanical engineer seeks to become a full-time game developer and begin his own company with help from crowdfunding campaign.
PARAISO TABASCO, MEXICO—Mechanical engineer Erasmo Cesar Ortuño Morales has been developing educational video game apps as a side business and is now seeking to launch his own game development business. Because he wants the apps and games he creates to be free, he has launched a crowdfunding campaign to raise $275,000 by August 4 to help start his business and hire employees.
Children are increasingly using apps on devices like cell phones and computers to learn, and the apps that are free of charge are the most accessible to the most children. "I want to develop games that teach children fundamentals like mathematics," said Ortuño. "The problem with making a business out of creating a free product is that I have to find another source of funding." That is where his crowdfunding campaign becomes important.
Ortuño has already created three video games – Flying Pancho, Matematicas Mastermaticas, and Smash Armies – and a Unit Converter app that are completely free. He has also set up a YouTube channel that teaches others how to make video games.
Money raised from the crowdfunding campaign will go towards the purchase of computer equipment, rental of office space, and hiring of a young and talented staff. "The video games I want to make are 100 percent educational," said Ortuño. "I want my educational games to be successful among adolescents and children and to offer those games completely free of charge."
Contributors to the campaign will receive perks, including their names in the credits of Morales' next app or video game. Supporters contributing $35 will have a character named after them, and those contributing $100 will have a character not only named after them, but also who looks like them. Ortuño's apps will be distributed in the iTunes App Store and Google Play, and his video games will be available on consoles like Sony Playstation 4.
To contribute to the crowdfunding campaign, visit igg.me/p/814881/x.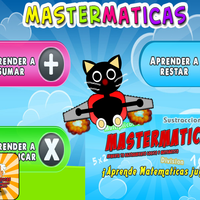 This
post
was originally published on
this site