Kickstarter's a home to countless kinds of creativity — so we like to make sure all the different communities that bring their ideas here have a little space to call their own. That's why we recently added 94 new subcategories: everything from space exploration to vegan food. Today, we're excited to create official homes for two fields where creators have already brought huge amounts of energy and ingenuity to Kickstarter: journalism and crafts.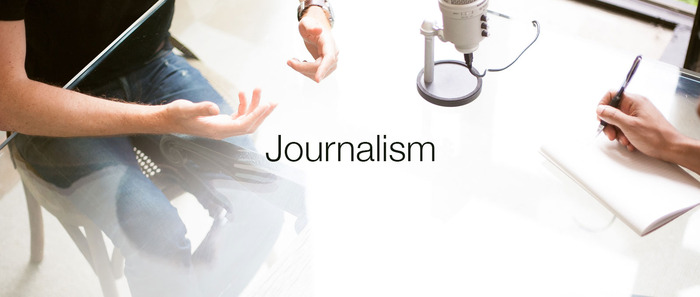 It'd be a vast understatement to say the world of journalism is currently experiencing a lot of change. To us, that means it's more important than ever to make sure journalists have the tools and resources to try new things — whether they're professionals looking for innovative ways of funding and sharing their work, or ordinary folks with a hunger to tell the stories around them. Together, we've seen people launch terrific podcasts, magazines, works of photojournalism, websites, and striking tools for learning about the world. We're sure we'll be seeing even more amazing things to come.
And we're especially pleased to announce that the Guardian, an institution with a global reputation for producing great and uncompromising journalism, is launching a curated page to highlight compelling projects from around the world. Caspar Llewellyn Smith, Head of Culture at Guardian News & Media, explains it this way:
"At the Guardian, we're excited by new forms and models of journalism, and Kickstarter's focus on the fourth estate is something we're happy to support by helping pick the projects that we think look most interesting."
Since Kickstarter launched, we've also seen hundreds and hundreds of beautiful crafts projects funded: knitting and candlemaking, glasswork and pottery, woodworking and taxidermy and more. They're rarely blockbuster projects — when people work by hand, with attention and care to every piece, they're usually not interested in big numbers. But that's exactly why these projects are some of our favorites, and why we wanted to give them a home of their own. There's a lot to love about these crafts, from the rich traditions behind them to the imagination that comes out in each work. From now on, you can see all of that artistry under one banner.
A last quick note to those of you who'd already backed a project in every category, filling in all 13 little pie-slices on your profile page: sorry! You might be a couple categories short again. But we doubt it'll take long for you to come across an exciting new podcast or photobook, or the work of a passionate weaver or printer, and fill right up again. Just watch out for more new categories as our community grows and changes.
This
post
was originally published on
this site