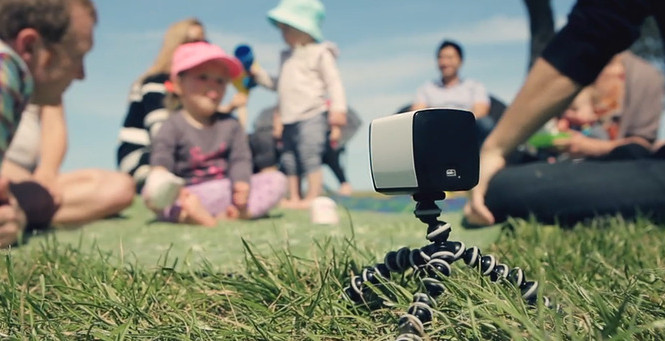 Quebee is a personal video device that gives you the power to capture every moment without interruption. Instead of trying to record everything with your smartphone, Quebee is a compact device that records HD videos in which ever fashion you may choose.
Our lives are a collection of the interactions we have and the memories we make along the way. It's those memories that allow us to reflect, adapt, and proceed day to day. But what if you could relive those memories? What if you had the ability to capture every moment of your life? What if you are at a point when you need inspiration, want a pick me up in your day, or simply can't recall whether or not your friends REALLY got with that girl? The power of Quebee allows you to record and recall every memory you want, down to the exact moment in which it took place.
Perhaps your child's first step, or your shared first kiss, or maybe it's a poor decision for the record books, the possibilities are endless.
The Quebee device allows you to personally record any situation. In fact you can set your device to record up to two days straight. This is through the time lapse mode which can be accessed through Quebee's smartphone app. With this application you can view your videos, frame you scenes, and set a time-lapse sequence. After recording, Quebee will automatically upload your videos to the cloud and alert you when they are ready to be seen, edited, or erased from memory.
This Kickstarter campaign will go towards full production of the Quebee device and the firmware/software that comes with it.
THE STEAL: $99
This
post
was originally published on
this site