By David Drake
After three and a half years, the SEC (Securities and Exchange Commission) is finally voting on Title III of the Jumpstart Our Business Startups Act (JOBS Act).
I lobbied for the JOBS Act in 2011 and was there at the first ever SEC meeting held to discuss the equity crowdfunding law on 20 April 2012, two weeks after President Obama signed it into law 5 April 2012. Title II and IV have been approved to date. Title II broke the 80-year-old ban on general solicitation for startups and early-stage companies while Title IV is the famous Regulation A+.
However, Title III of the JOBS Act took more time to enact. Title III will enable non- accredited investors to participate in equity crowdfunding. It is a great feat that the SEC will finally decide to vote on this rule of the JOBS Act on Friday, October 30, 2015, in a meeting at 10 am.
This move by the SEC is a momentous event. The fact that six members of Congress issued a letter on October 5 requesting SEC Chair Mary Jo White to set free the Title III rules held captive since 2012 is a good indication for Friday's meeting.
SEC will also consider the proposed "funding portal rules" by FINRA together with the newly instituted rule 4518, which will enable FINRA to more closely monitor brokers who are utilizing Title III. Should the SEC adopt these rules, then they will be made effective by FINRA within the next 90 days.
Crowdfunding has grown immensely since the JOBS Act came into the landscape. I founded CFIRA (Crowdfund Intermediary Regulatory Advocates) with Startup Exemption & Gate Tech on 18 March 2012 and suggested to divide it into CFIRA andCfPA (Crowdfunding Professional Association) in 2012. I have also established two online publications to help the financial ecosystem: The Soho Loft News and Times Realty News.
The Soho Loft News now covers stories on Alternative Finance which include crowdfunding and FinTech. Our The Soho Loft Conferences currently hold regular master classes and workshops on real estate alternative financing and other investor-focused events.
Times Realty News is the go-to site for information on current market news on real estate crowdfunding, as well as the real estate crowdfunding platforms which have been consistently tracked since 2013. It also recently released the 2015 TRN Real Estate Crowdfunding Report.
My main goal in all of these collective efforts is the same since the first day we lobbied for the JOBS Act in Congress: support and educate investors, startup entrepreneurs, and small and medium enterprises with the new rules to boost our economy, locally and globally.
This Friday, October 30, 2015 will be another milestone in this journey. Thank you and let me know what are you doing at your end and how we can continue to work together.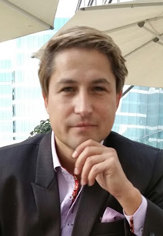 David Drake is the Chairman of LDJ Capital, private equity advisory; Victoria Partners, a 110 family office network; Drake Hospitality Group; and The Soho Loft Media Group with divisions Victoria Global Communications, Times Impact Publications, and The Soho Loft Conferences. Reach him directly at David@LDJCapital.com.
This
post
was originally published on
this site